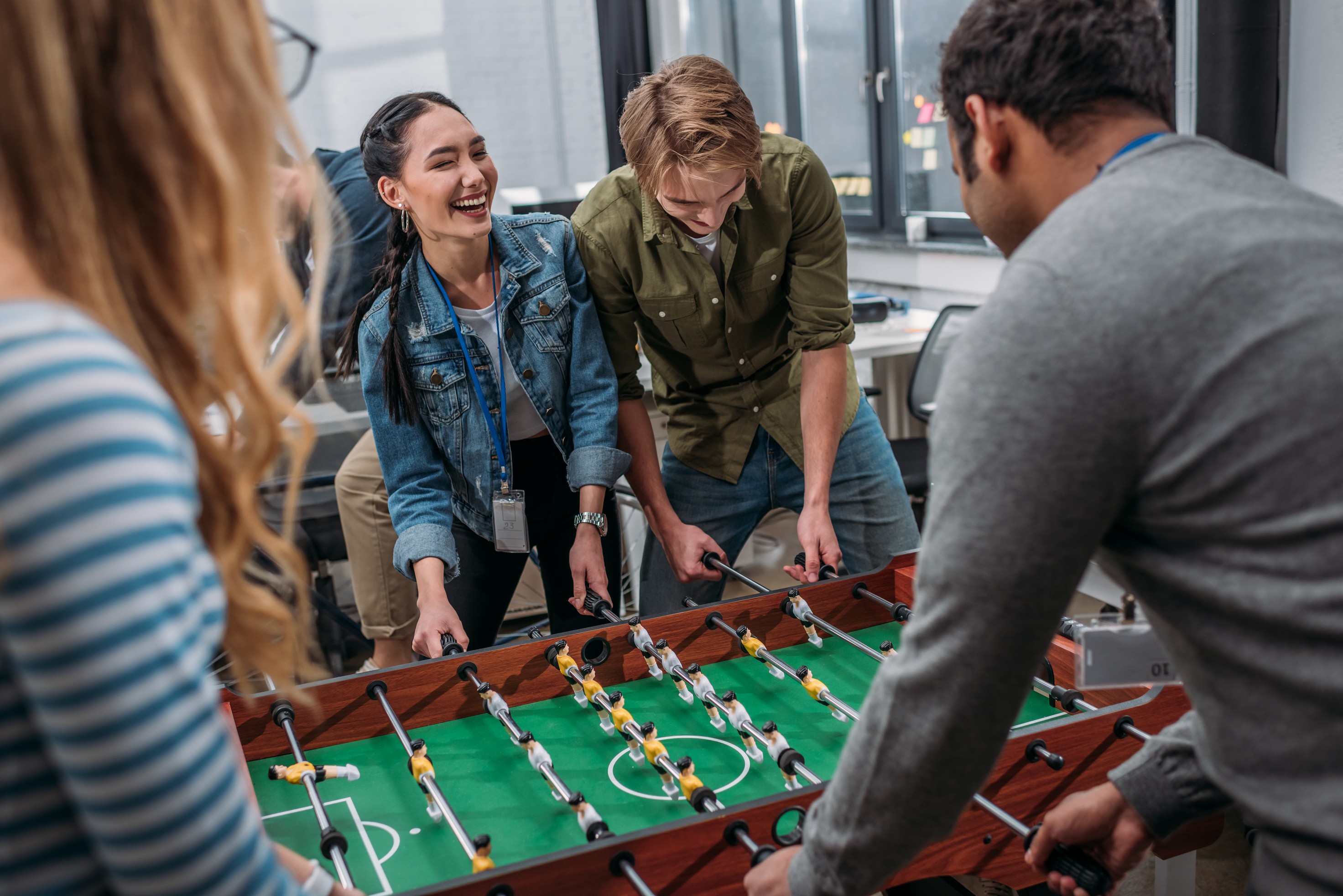 Can San Diego break rooms really contribute to employee morale? The answer is yes, they really can and especially during the winter months. A specific break room can either invite employees to visit it, stay awhile and engage in conversation or push employees to other areas for conversation and refreshments. 
Let's look at three ways that your break room can have an impact.
The Space
There are many different factors to consider when designing a break room's physical space. The first question to ask is how will the space be used. Understanding the purpose(s) before making design decisions allows the design to encompass current and future needs. Some employers offer open spaces with games such as Foosball or table tennis while others focus on multiple, smaller and unique seating arrangements.
The second questions to ask is what type of vibe or energy will the room have. For example, colors, textures, lighting, seating arrangements, layout, plants and organization all contribute to the experience an employee will have when walking into the room. Textures can come from a variety of materials including bricks or rocks, wood, pleather, metal, glass and plants. One caveat when it comes to color; colors have different meanings in different cultures and can impact San Diego individuals differently.
The Refreshments
Do the refreshments offered in your San Diego break room match the types of refreshments that are important to your current employees? If the answer is no, then it's time to learn what would. Once those answers are clear, the next step is to consider quality coffee services, healthy snacks and beverages, and fresh food. The final menu should reflect both your organization's needs and the refreshments your employees enjoy.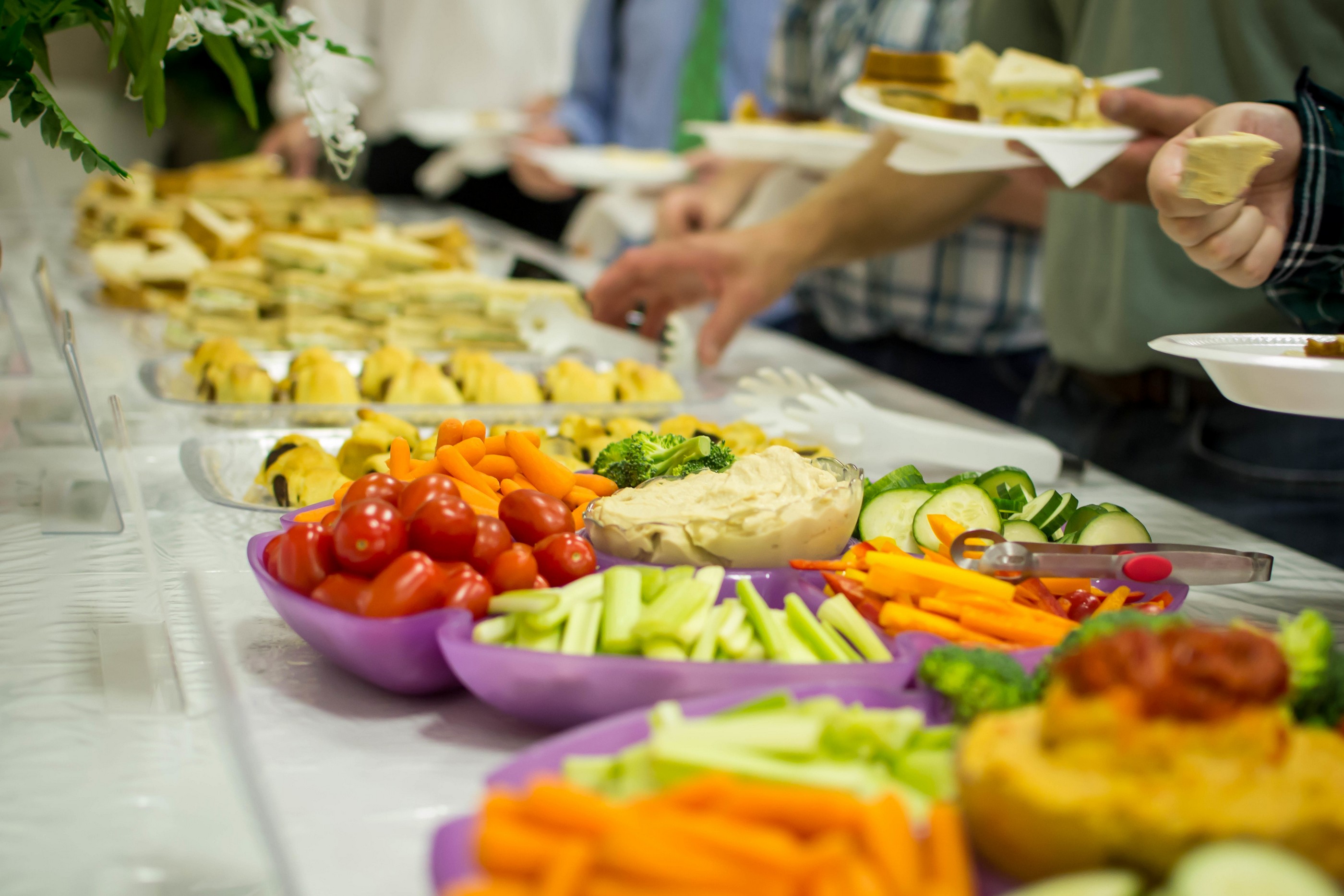 The Activities
A break room can be used for more than grabbing a bite to eat or taking a break. The space can also become a central location where team building activities take place. At this time of year, gray skies are often accompanied by the winter blues. To combat these blah and sluggish feelings, host an event for your San Diego employees that creates feelings of team spirit and happiness.    
Volunteer: Choose an organization that needs help creating packages or collecting items. For example, the break room could be a gathering point for a food drive for a local food bank or a space where employees can put together backpacks for foster children or care packages for overseas soldiers.
Host a Potluck: Encourage your employees to bring a dish to share. Themes for the event could include bring your favorite dish (from any time of year) or bring your favorite winter dish. It's about choosing a theme that encourages employees to want to participate.
Ugly Sweater Day: Invite your employees to wear the ugliest sweater they can find to work and host a competition in the break room to see whose is the ugliest. While this type of event often happens before the end of December, hosting an ugly sweater day during January or February is a fun way to boost everyone's mood after the initial excitement of winter has worn away.
Are break rooms really this important? The simple answer is yes. Break rooms and the activities that happen in them can boost team morale and support happy and relaxed employees, which increases creativity and productivity. And that makes it worthwhile to us. 
For more information about customizing your San Diego break room menu with cafe style coffee service, delicious fresh food and healthy snacks and beverages, please contact First Class Vending at 800.515.8363. We look forward to hearing from you.